Two images of Jack in action.
Jack Danzey is an Australian former rugby league player, referee and administrator. He played in the NSWRFL Premiership for the Newtown, Balmain and Cronulla-Sutherland clubs during the 1960s.
Danzey began his refereeing career in the Newtown District Junior Rugby League. He was subsequently graded to referee in the New South Wales Rugby League (NSWRL), gaining his first first-grade match in 1973. He went on to control over 170 top grade matches in a career that lasted until 1983.
NSWRL Round 17
Penrith v Newtown at Penrith Park
Date: Sunday, July 26th, 1981 Referee: Jack Danzey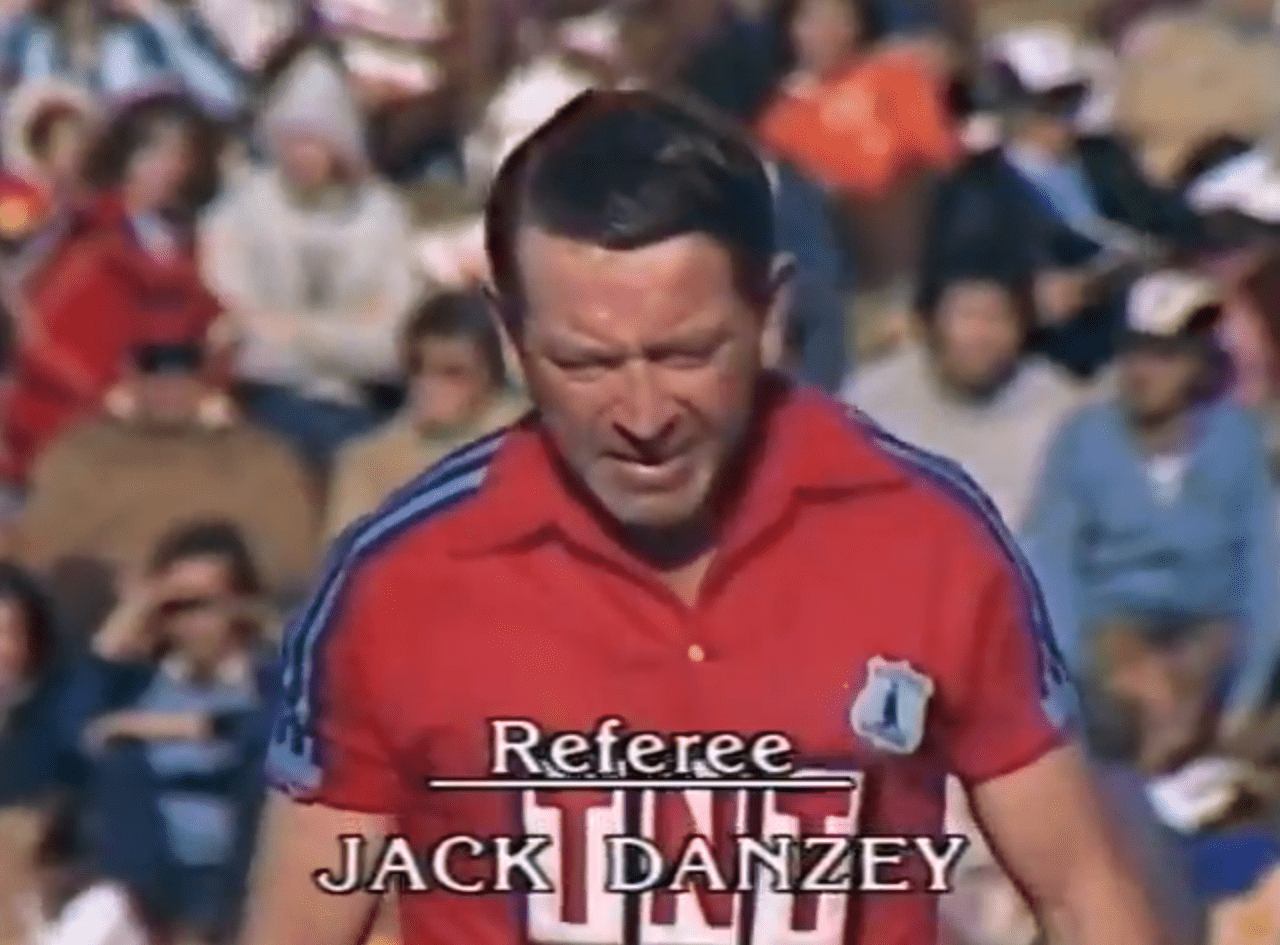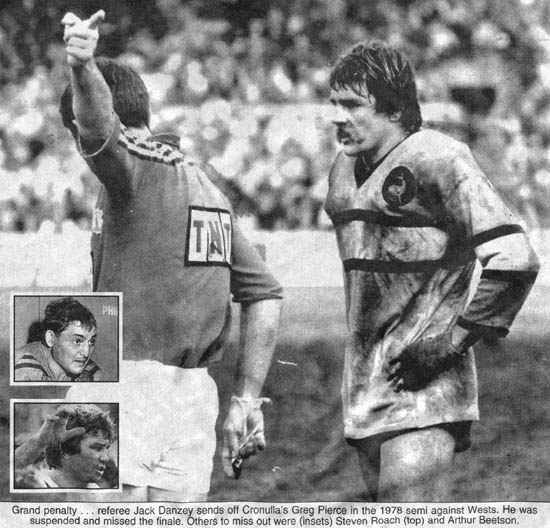 Save
Save