Flash Back Friday
Graham Annesley, an impressive on and off-field career.
Graham Annesley commenced his rugby league career with the Parramatta District Rugby League Referees Association. Starting as a 13-year-old referee, Graham also undertook later administrative roles in the Association, including Secretary (1979–1980) and President (1985–1988). He was elected as a Life Member of the Parramatta Referees Association in 1984.
Rising through the refereeing ranks, Graham became a First Grade Referee in 1982. Graded #671 His first game was St George v Canberra on 28MAR1982 at Kogarah. Between 1982 and 1997 he controlled 244 first-grade matches and six finals matches. His final game was Brisbane v Hunter Mariners at MT Smart Stadium in Auckland on 17OCT1997
In 1992 he refereed both the Charity Shield and City v Country at the Sydney Football Stadium.
Annesley's notable and distinguished representative appointments include Great Britain v France, 1993 at Stade d'Albert Domec Carcassonne Languedoc-Roussillon France, Great Britain v France at Headingly. Three British Championship games in 1993 at Knowsley, Hilton Park and Headingly. Three more British Championship games in 1994 at Headingly, Post Office Road and Boulevard. Two Ashes Series games between Australia and Great Britain at Wembley and Old Trafford. In 1996 he refereed New Zealand vs Great Britain at Palmerston North Manawatu-Wanganui, New Zealand.
He refereed in the 1994 State of Origin Series (Game 2) at the Melbourne Cricket Ground, the first ever State of Origin match at the MCG and the attendance of 87,161 set a new record rugby league crowd in Australia.
Graham is credited with introducing the video referee system in 1996. He became a full-time sports administrator in 1995 as Director of Football for the NRL and promoted to Chief Operating Officer in 2002.
He became Minister for Sport and Recreation as Member of the New South Wales Parliament for Miranda in 2011.
Graham is currently the Chief Executive Officer of the Gold Coast Titans Team team in the National Rugby League.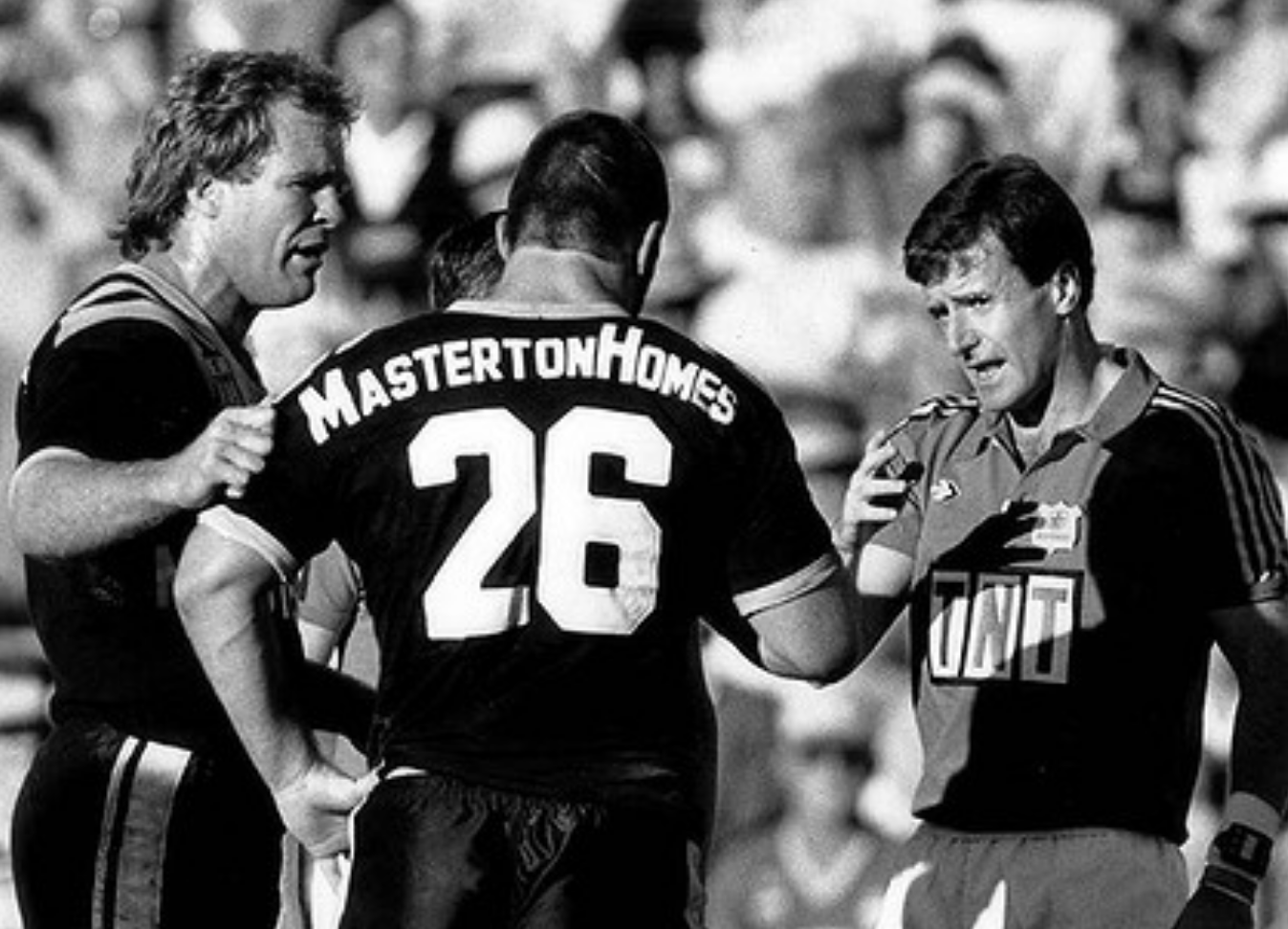 Graham Annesley laying down the law to Wests players, including future NRL salary cap auditor Ian Schubert.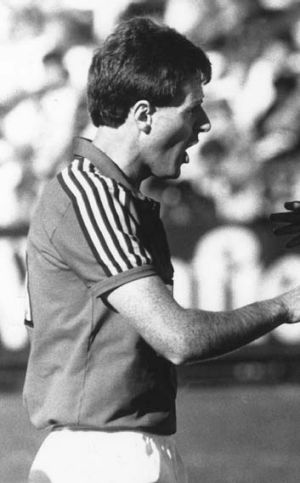 Laying down the law…Graham Annesley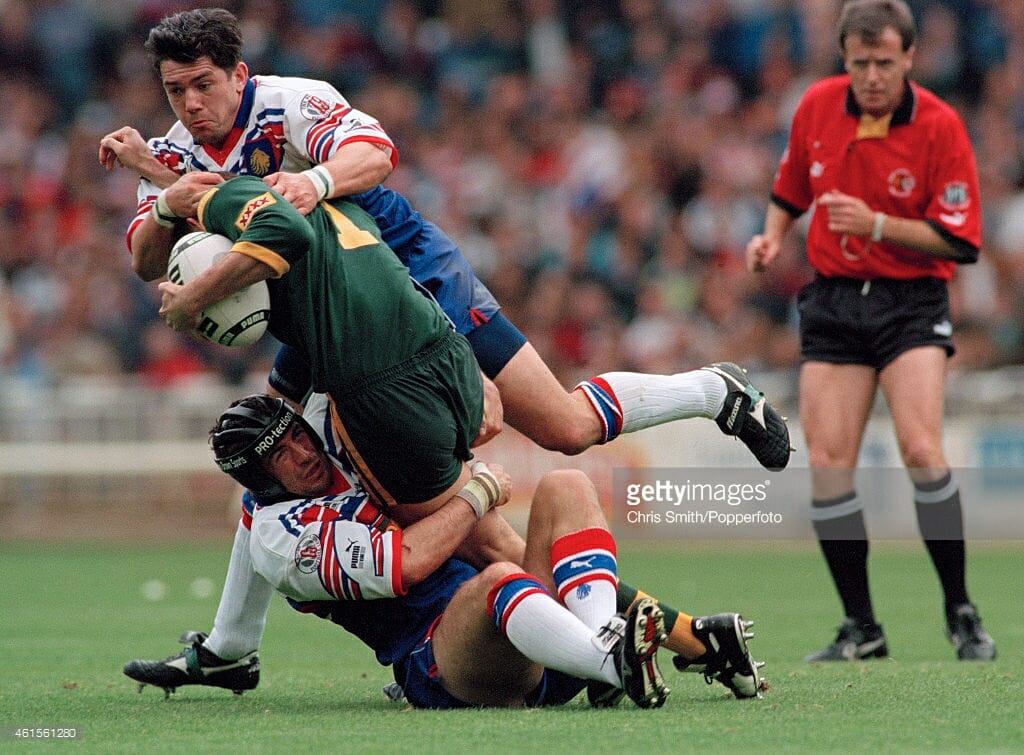 Brett Mullins of Australia is tackled by Daryl Powell (top) and Phil Clarke (wearing head-guard) of Great Britain, watched by referee Graham Annesley during the 1st Rugby League Test Match between Great Britain and Australia at Wembley Stadium in London, 22nd October 1994. Great Britain won 8-4. Pic Credit: Chris Smith/Popperfoto, Getty Images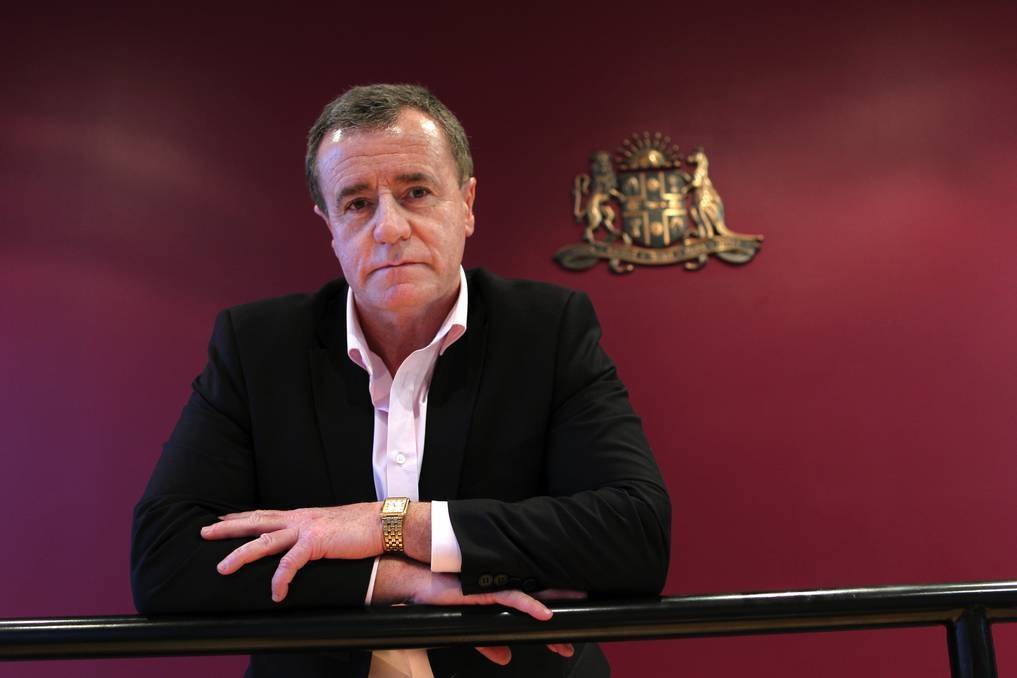 Graham Annesley at his Miranda electorate office.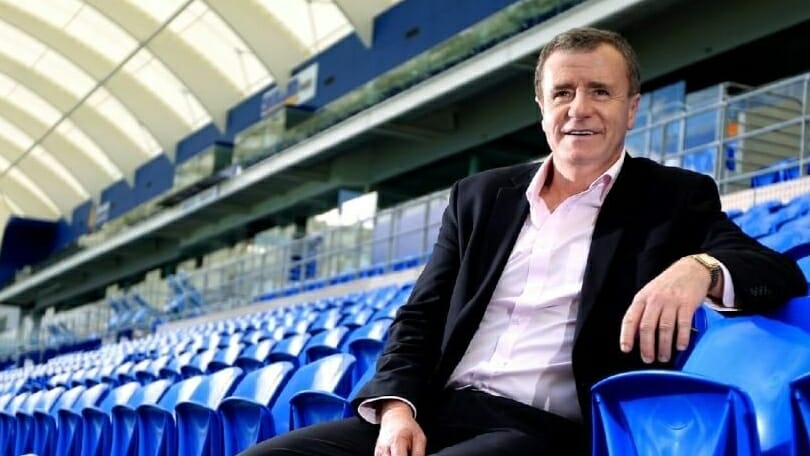 Gold Coast Titans CEO.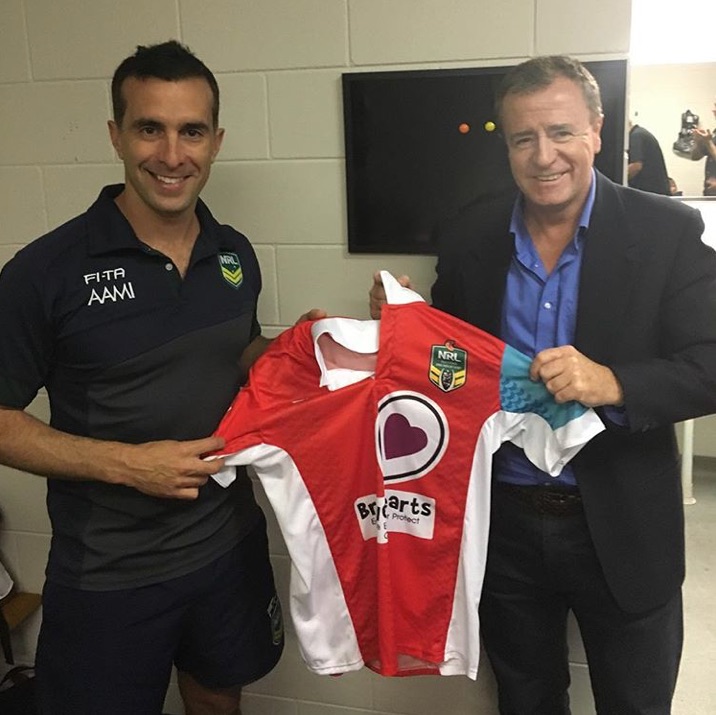 Graham presenting Referee Matt Cecchin with his 250th match jersey. Saturday September 3rd, 2016 in Townsville. Cowboys vs Titans.
Save
Save
Save
Save
Save
Save
Save
Save
Save
Save
Save
Save