Kevin Roberts was a product of the South Sydney Referees Association.
The name Bilko came from an iconic US TV show in the 1950's. The Phil Silvers Show, often informally called Sgt. Bilko, or simply Bilko.
After being graded in 1972, 'Bilko' made his first grade debut in 1975 in a match between Balmain and St George at Leichhardt Oval.  His NSWRLRA number is 631.  Over the next 14 seasons Kevin ran in 273 NSW Rugby League First Grade matches, including the Grand Finals in 1983, 84 and 85.
On the rep scene, Kevin also refereed 6 State of Origins, 6 tests (including the 1985 World Cup), 4 City vs Country games and a NSW vs Great Britain Lions match. 
He was awarded Life Membership of the NSW Referees Association in 1992, the George and Amy Hanson Award in 2000 and the Eric Cox Medal in 2012.  He was Association Patron for 6 years.
A long-serving member of the NSW Police Force Kevin was also awarded the Police Service Medal during his career of more than 40 years, and the Australian Sports Medal in 2000. 
South Sydney great George Piggins once was heard to say to Kevin "The two things I hate most in life are referees and coppers…and you're both of them!"
Pictured here in the 1985 Grand Final supported with his Touch Judges John Colenso and Noel 'Scissors' Cislowski.
Kevin you are never far from our thoughts – you positively impacted on so many referees careers.
We are forever in your debt.
This #FBF is prefaced with full credit to NRL Touch Judge Russell 'Rusty' Turner. Thank you mate. You give so much to so many with no expectation of a return. Your generosity abounds.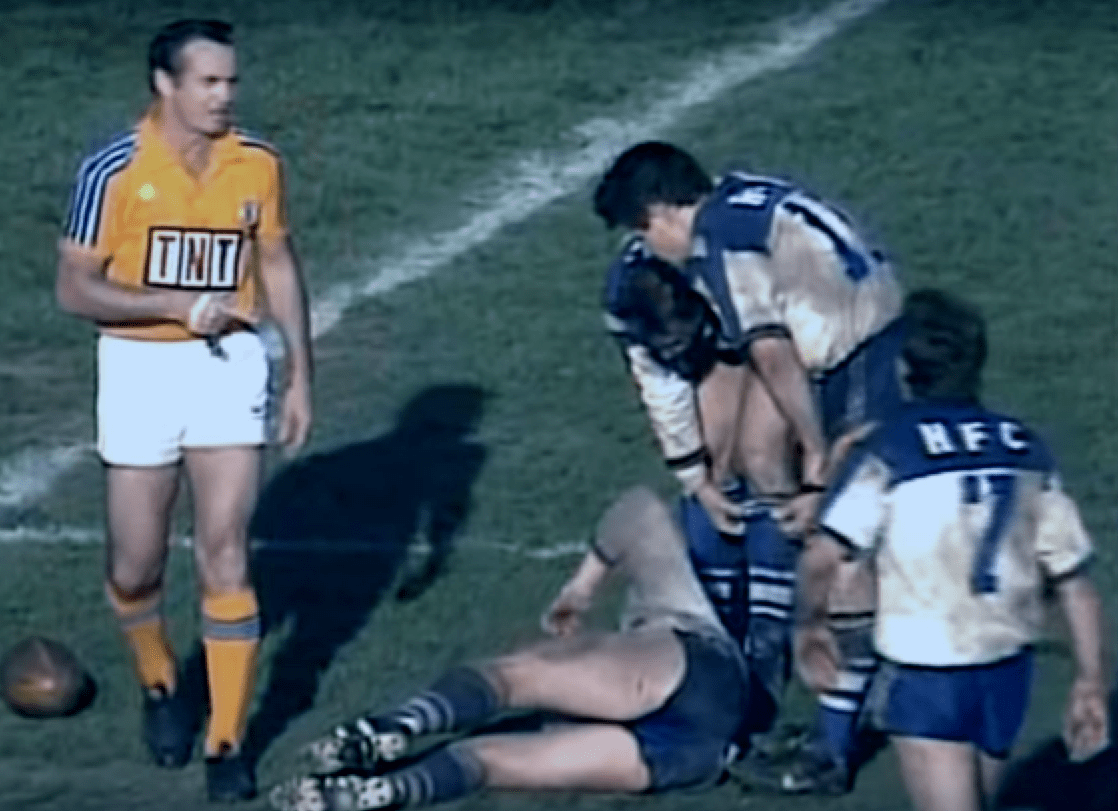 Save
Save
Save
Save
Save
Save
Save
Save
Save
Save
Save
Save