Steve Clark began refereeing in the North Sydney District Referees Association.
His first game was an Under 9's match at Storey Park, Asquith.
Steve refereed two A Grade Grand Finals and refereed the S.G Ball Final in 1988.
Steve Clark was graded in 1989 till on-field retirement in in 2007 (18 years) and then continuing as an NRL official till 2015 until just 2 years ago.
Steve decided to take the Super-League Road in 1995. To this day he still believes that whilst Super League was not necessarily a good thing for the game he believed it was the best thing for Referees. He believed as a result of the shift to Super-League – referees were finally rewarded with increased and appropriate remuneration and conditions. "The start of the NRL in 1998 brought about a level of professionalism in our approach to refereeing. Great times in the early days with a great bunch of guys"
His key milestones are as follows not to mention many more;
Refereed first ever match on the Olympic Stadium at Olympic Park, Homebush- Sydney
Refereed first ever State of Origin match at the Olympic Stadium at Olympic Park, Homebush- Sydney
Refereed at the World Cup in the United Kingdom and France in 2000
Refereed the Test Series between Great Britain and New Zealand in the United Kingdom in 2002
Refereed the Test Matches in Papua New Guinea, United Kingdom, France and New Zealand
State of Origin – 5 matches as Referee, 9 matches as Video Referee
Refereed in Finals Series in 1998, 1999, 2000, 2001, 2003, 2004, 2005, 2006, 2007
Video Referee in Final Series in 2004, 2008, 2009, 2010, 2011, 2012, 2013, 2014
8 International Appointments (Test Matches and World Cup)
Two Super League Matches in the United Kingdom as well as a World Club Challenge match at St Helens in 2007 between St Helens and the Brisbane Broncos
314 NRL games as Referee
292 NRL games as Video Referee
Total of 606 First Grade/NRL Appointments
Steve's stand-out appointment was his First State of Origin game in 1999 at the Olympic Stadium, Olympic Park Sydney
Steve's current role is Referee Development Programs. Running education courses in schools, local leagues and with the National Schoolboys Programs and Affiliated States. Steve has specific responsibility for NRLWA and works as a resource for the Referees in Western Australia. Skills delivery at all levels of grass roots football for referees
An incredible career that continues to this day.
Steve, as a refereeing community we are in your debt, Congratulations.
Keep on keeping on as you continue to inspire so many.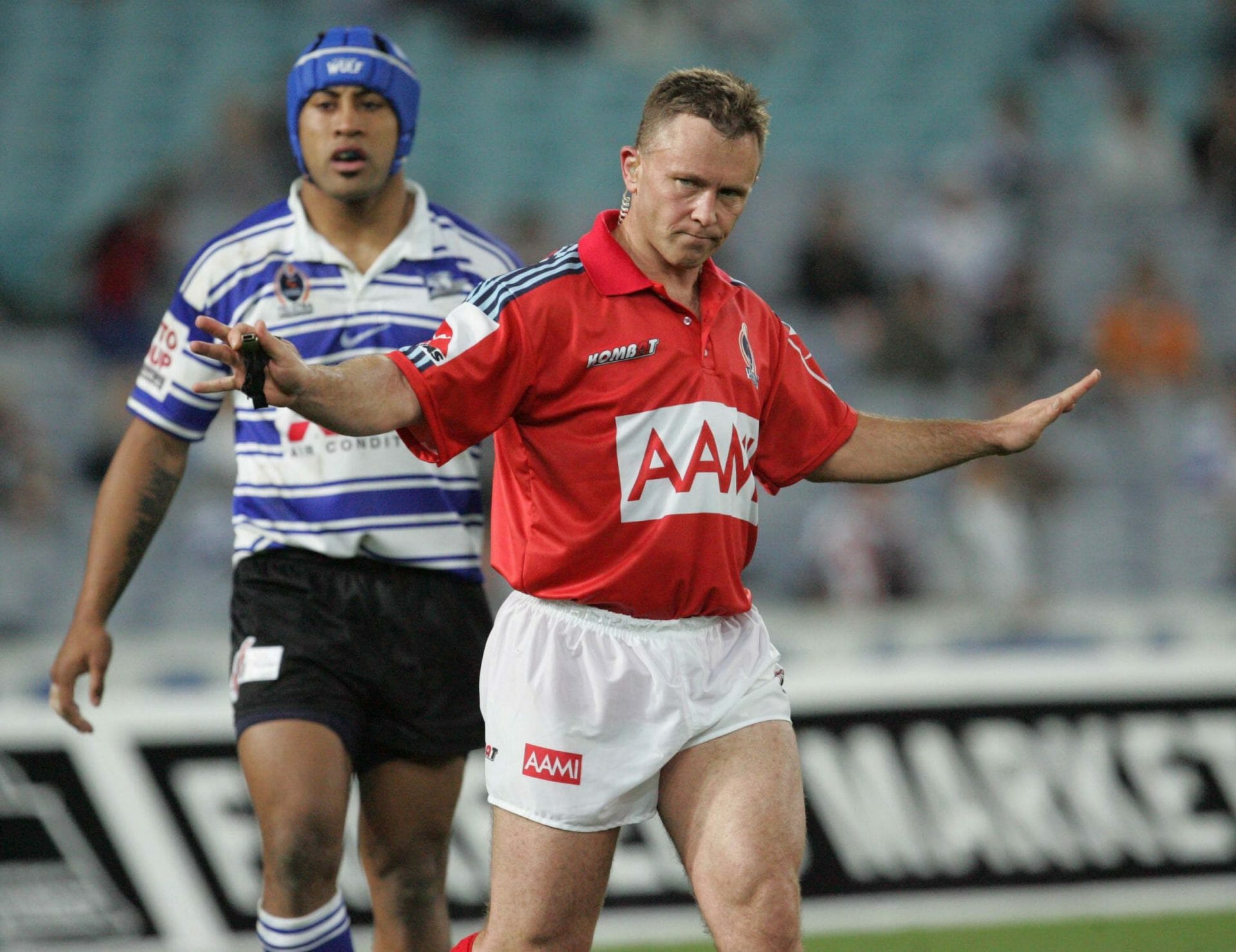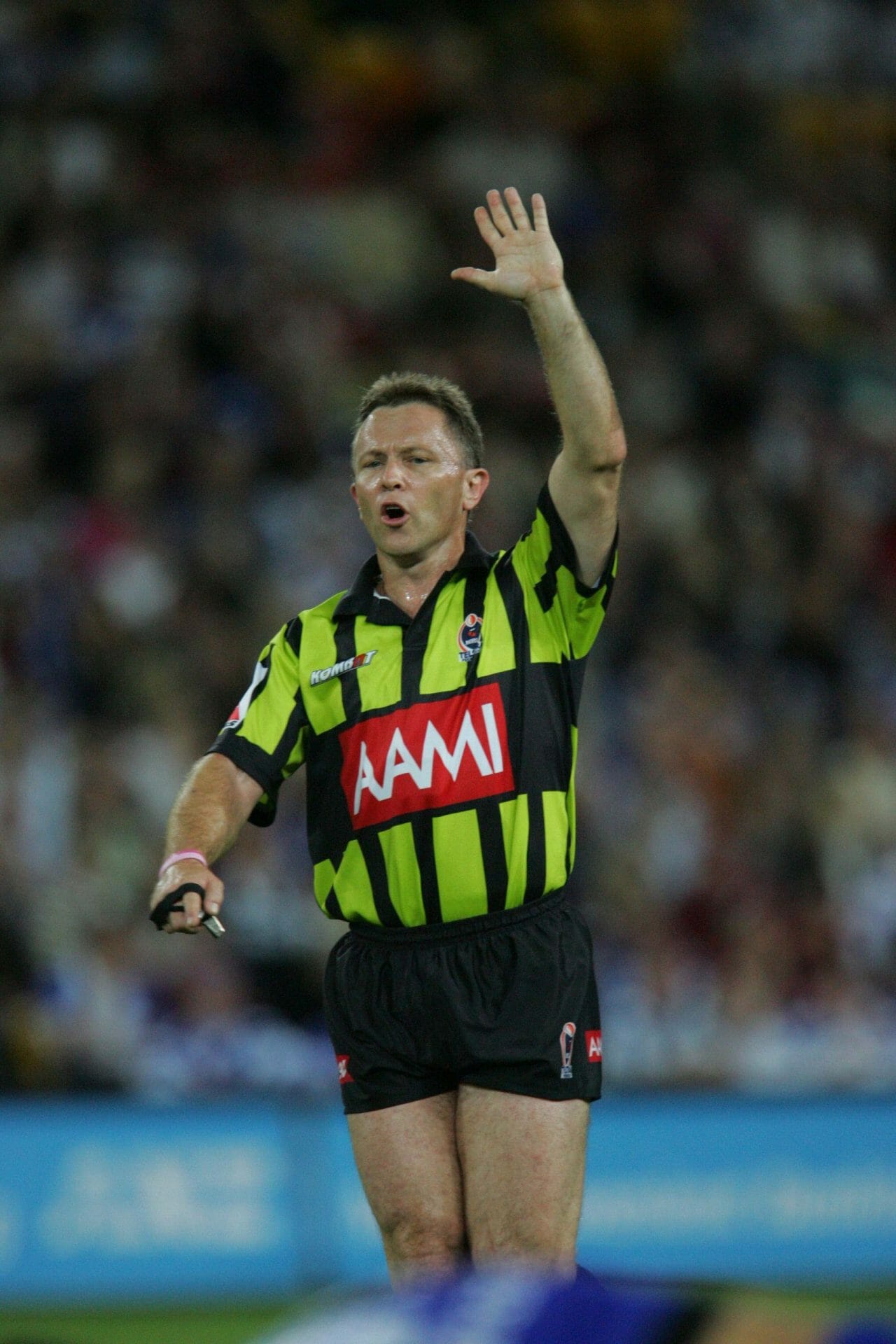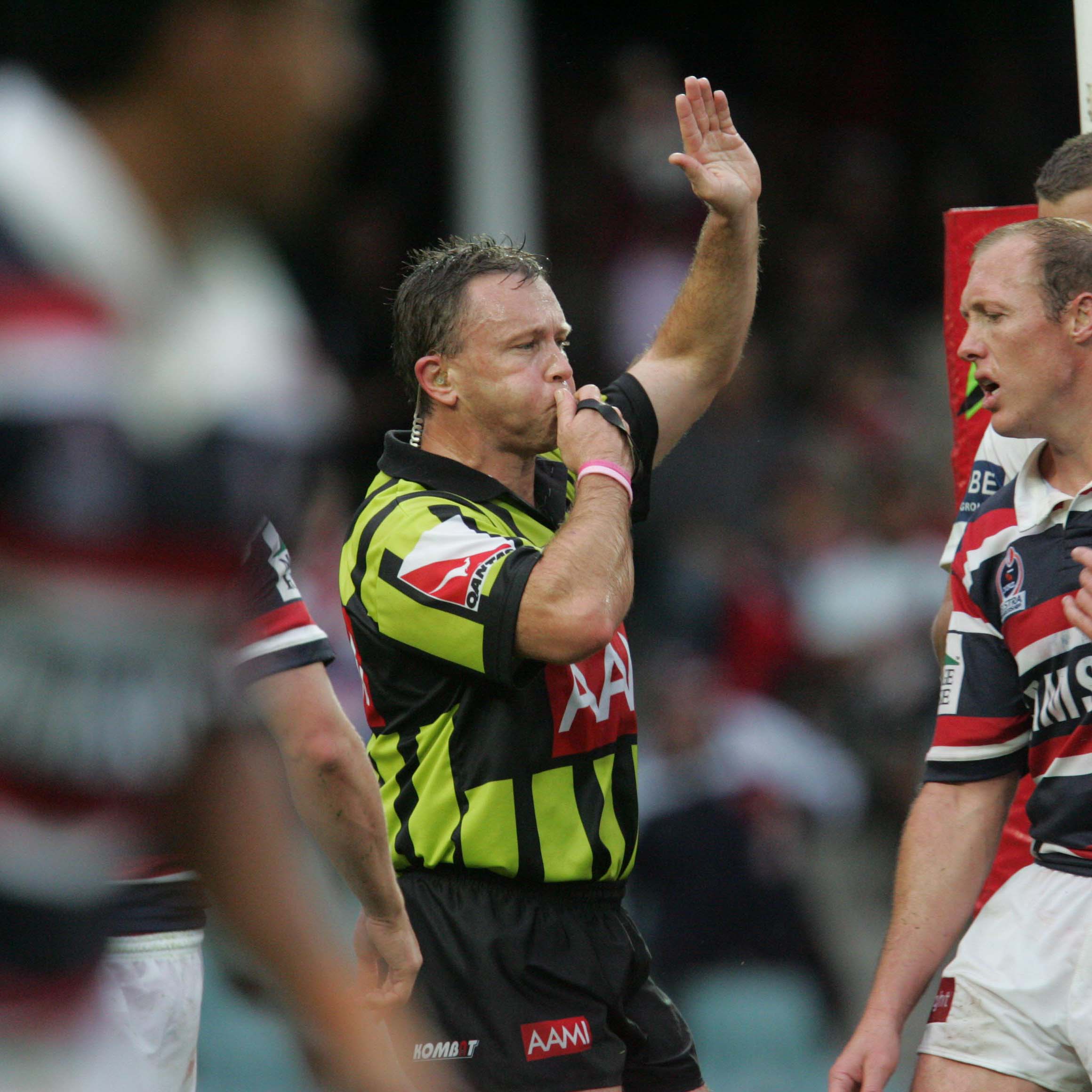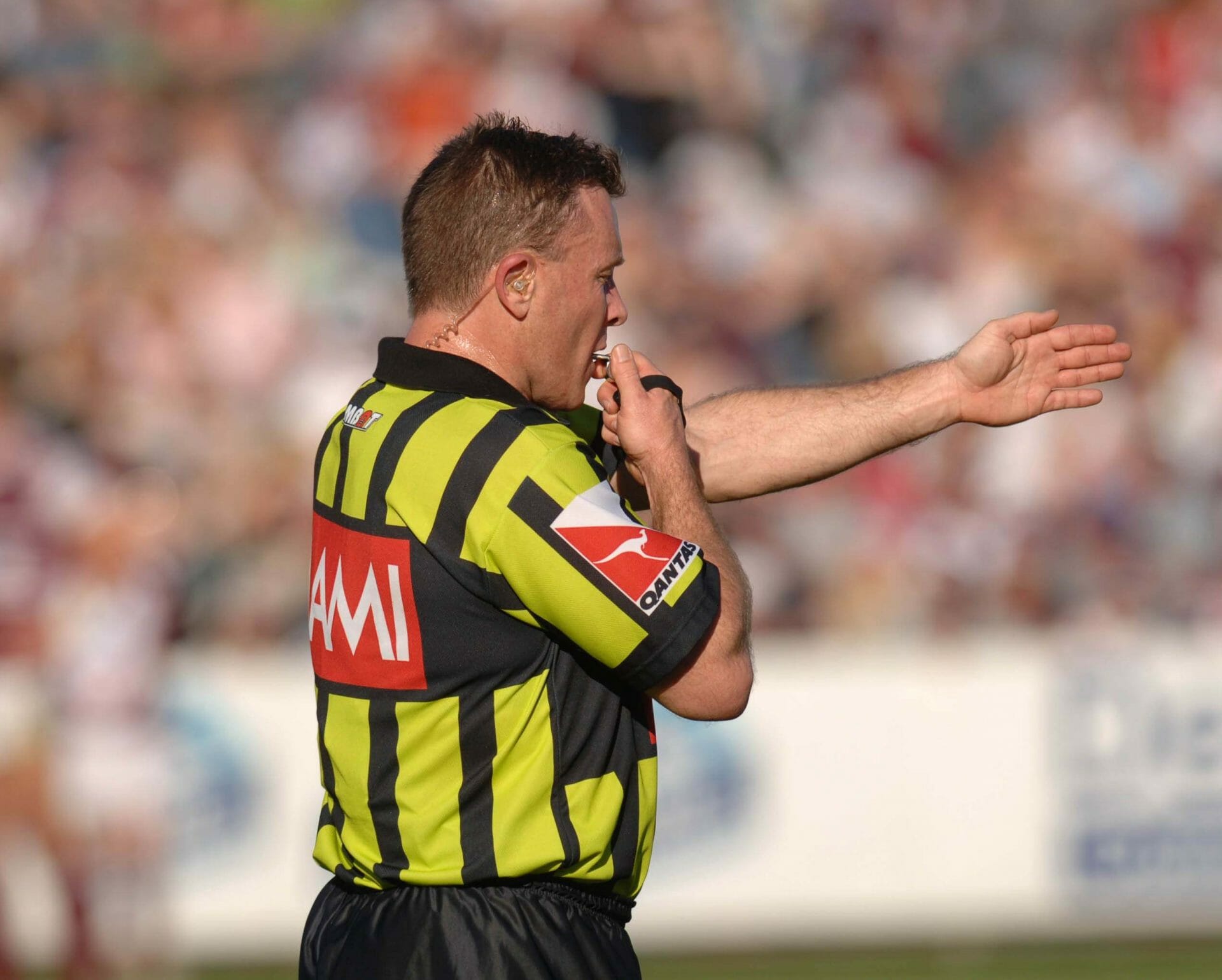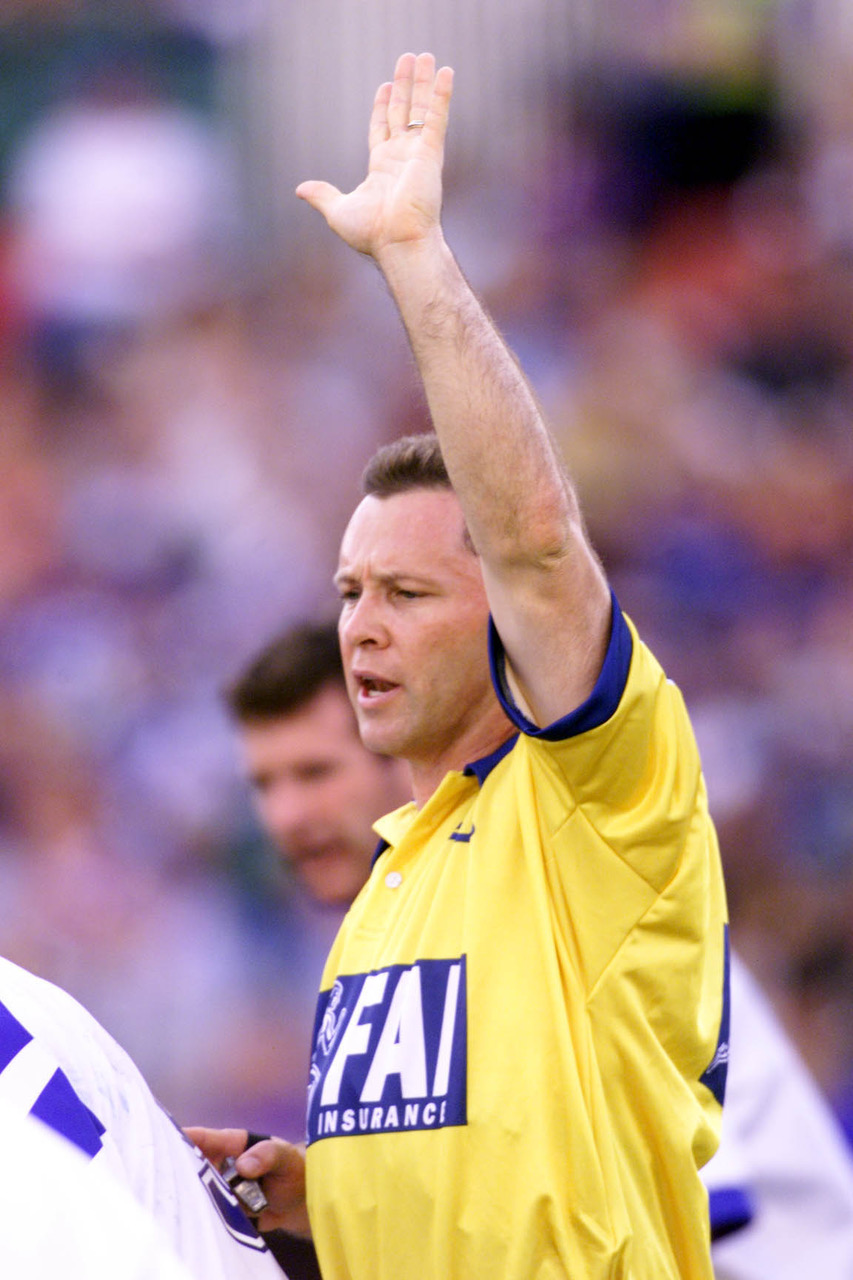 Save
Save
Save
Save
Save
Save
Save