Queensland rugby league referees director, Eddie Ward is used to being in the thick of the action on the football field. In a life that has revolved around rugby league, Eddie's time as a referee took him around the country and overseas, where he got to interact with some of the game's greats.
Eddie was raised in a strong rugby league culture and became a referee in 1971 aged 19.
"My brother was the star in the family as far as football goes and he got called up in the national service, as it was called in those days, so I took on refereeing and I've been doing it ever since," Eddie said. After having passed the pre-requisite exams and gaining his QRL ticket, he started out refereeing junior games but quickly moved through the ranks to referee his first A Grade game in 1974.
In his early 20s, Eddie became the youngest referee for a Test match – between Australia and New Zealand. Officiating at the 1985 World Cup and refereeing the National Rugby League's State of Origin games have been personal highlights. Eddie said players dreamt of playing State of Origin football and it was the same for the match officials.
Ward controlled more than 650 matches in Brisbane and Sydney across almost three decades and although not a career defining moment was well known for an incident in 1990 when former NSW enforcer Steve Roach, while playing for club side Balmain, patted him on the head after being sin-binned.
Notable Career Highlights –
Interstate Series 1978 NSW Firsts v QLD Firsts 13JUN1978 – Leichhardt Oval
Australia v New Zealand 24JUN1978 – Sydney Cricket Ground
Australia v New Zealand 15JUL1978  – Lang Park
Interstate Series 1979 QLD Firsts v NSW Firsts 22MAY1979 – Lang Park
Interstate Series 1979 NSW Firsts v QLD Firsts 5JUN1979 – Leichhardt Oval
Ashes Series 1979 Australia v Great Britain 16JUN1979 – Lang Park
Ashes Series 1979 Australia v Great Britain 14JUL1979 – Sydney Cricket Ground
Interstate Series 1980 NSW Firsts v QLD Firsts 27MAY1980 – Leichhardt Oval
Tooth Cup Brisbane Firsts v Newtown 29APR1981 – Lang Park
New Zealand v France 7JUN1981 – Carlaw Park, New Zealand
Interstate Series 1981 NSW Firsts v QLD Firsts 16JUN1981 – Leichhardt Oval
Kiwis Tour 1982 QLD Firsts v New Zealand 27JUN1982 – Lang Park
City v Country NSW Country v NSW City 11MAY1988 – Sydney Football Stadium
Great Britain v France 16FEB1992 – Gilbert Brutus, Perpignan – Languedoc-Roussillon France
World Cup Great Britain v France 7MAR1992 – The Boulevard, Hull UK
State of Origin Game 3 NSW v QLD 3JUN1992 – Sydney Football Stadium
State of Origin Game 2 NSW v QLD 17MAY1993 – Sydney Football Stadium
City v Country NSW Country v NSW City 5MAY 1995 – Steelers Stadium
State of Origin Game 1 NSW v QLD 15MAY1995 – Sydney Football Stadium
State of Origin Game 2 QLD v NSW 31MAY1995 – Melbourne Cricket Ground
ARL Grand Final Bulldogs v Sea Eagles 24SEP1995 – Sydney Football Stadium
World Cup Wales v France 9OCT1995 – Ninian Park, Leckwith Cardiff, Wales
World Cup Australia v Fiji 14OCT1995 – Alfred McAlpine Stadium Huddersfield, West Yorkshire UK
World Cup England v Wales 21OCT1995 – Old Trafford, Greater Manchester UK
State of Origin Game 3 NSW v QLD 25JUN1997 – Sydney Cricket Ground
While he got used to the constant flying between Brisbane and Sydney for fixtures, Eddie said maintaining a certain level of fitness was a challenge. "You have to be fit," he said. "You run as much as the players do (but) you just don't get the same knocks." Eddie hung up his whistle in 1998 and moved into an NRL video referee role and said the pressure mounted.
"The catch-cry was you get one look at it and make a decision but, when you're a video referee, you look at all different angles and all these other things are going through your head and the fact you look at it so many times, they expect more and they expect you're 100 per cent right," he said.
In 2003, Eddie took on a role at the newly established Queensland Referees Academy. He oversees the running of the squad, which includes up to 40 promising whistle-blowers and makes referee appointments from within the academy at Queensland Cup, Colts and A Grade games. He travels around Queensland, monitoring the performance of junior referees.
Eddie said getting to the top and securing an NRL contract, took a lot of commitment. "Some people can't commit to it because of their job, because there's no guarantee that you're ever going to get a contract that can take you full-time," Eddie said.
"The commitment level is high. "We're humans. We make mistakes. We get things wrong but, unfortunately, some of the spectators tend to think that we shouldn't," Eddie said. Despite the geographic obstacles, Eddie said there were career paths for country referees if they had the skills, with fitness tests conducted for out-of-town Queensland Cup referees.
He said the elite squad gave people a chance to reach the highest level.
Former NRL, State of Origin and Test referee Eddie Ward has urged whistle-blowers to fight back against a lack of respect from players and be strong in dealing with on-field issues at all levels of the game.
He blamed acceptance of behaviour once considered poor, such as casual swearing, particularly in popular culture, for deteriorating behaviour on and around sporting fields.
"But that's society at the moment. Some of the language you hear not just on the footy field is atrocious," Ward said.
The Queensland Rugby League Referees' High Performance Unit manager said societal changes and a media spotlight on decisions is making it harder to attract and retain referees.
Technology such as Ref Cam has also brought player treatment of referees to light for fans, but while Ward said it may give younger players the wrong ideas, referees had to put them in their place when appropriate.
"Kids most likely think they can get away with it a lot more (after watching it). It's up to the next referee to deal with that. They need to be strong and not cop it from players," he said.
"If a player gives you a mouthful you need to deal with it."
Ward, who lives on Brisbane's Southside, also called on fans on grassroots sports-fields, where the consensus is standards and respect have improved, to think twice before directing their frustrations at officials.
"We're human. Referees only rule on what they see," he said.
"I think the fans and the parents who watch their kids' games need to look at how many times a player drops a ball and misses a try and reflect on that."
Ward said referees at all levels should learn from experiences of other referees to better handle confronting situations and improve their skills.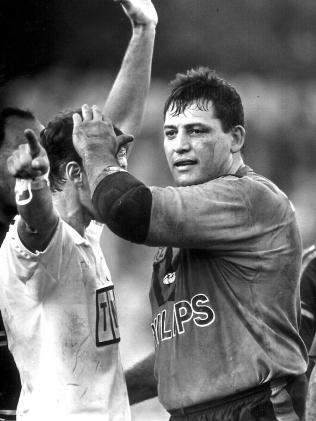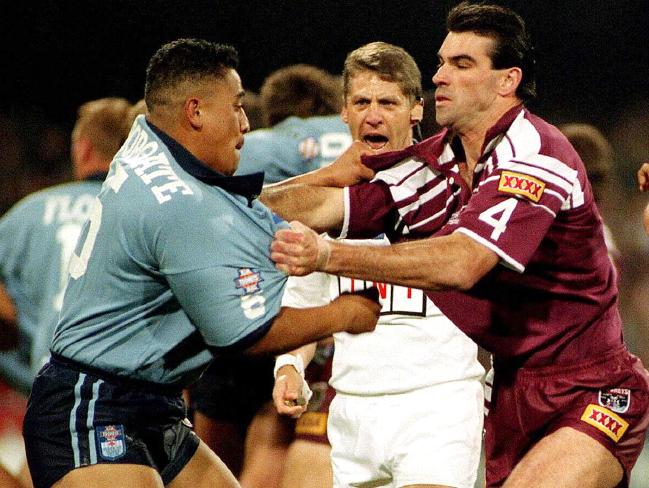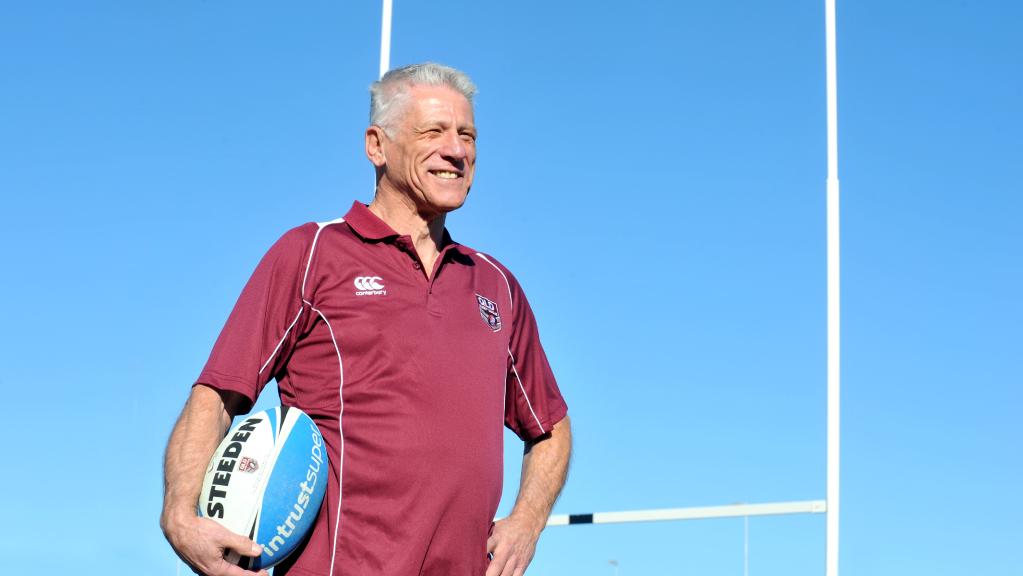 Save
Save
Save