Wally Lewis sends Lang Park crazy – Game 2, 1988.
May 31, 1988 – the night it rained cans and Brisbane's Lang Park. Wally Lewis, the King, QLD's son, NRL hero and Lang Park faithful could do no wrong in the eyes of the Queensland crowd. So when a brawl happened in game 2 1998 between the Maroon's Greg Conescu and the Blues' Phil Daley, QLD captain Lewis argued that Conescu had been holding the ball, and therefore could not have thrown a punch.
After continuing to argue with referee Mick Stone he was sin binned and sent to the sidelines along with Conescu & Daley.
That incensed the crowd and beer cans began to rain down onto the field, the game was stopped for safety reasons and was eventually restarted with QLD winning 16-6. But the incident signaled the end of beer served in cans at State of Origin matches.
Touch Judges were R. Picard (NSW) and S. Woodwood (QLD)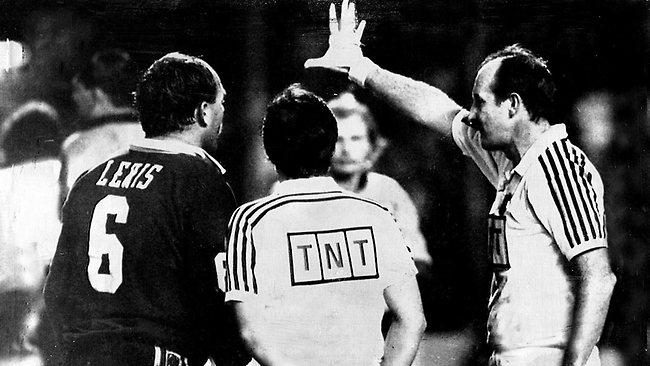 Save