Chris Barrett, SMH Sport
The NRL is set to take as many as five premiership matches to regional areas next season in what shapes as a major boost for the game in the country.
The scrapping of the City-Country representative fixture from 2018 onwards was a blow for supporters outside metropolitan areas and major regional cities but calls for League Central not to turn their backs on the bush are poised to be answered.
NRL officials are busy compiling the draw for next season and it can be revealed that the fixture list will include four or five first-grade games staged in the country. There are two already locked away – one in Bathurst as part of Penrith's 10-year agreement to play an NRL match a year there, and another in Tamworth. The locations of the other regional venues are yet to be confirmed but the likes of Mudgee, Wagga Wagga and Coffs Harbour, which all hosted City-Country rep games in the final years of the concept, are  expected to be contenders. The matches will be in addition to the Sydney Roosters' deal to play one game a season at Central Coast Stadium in Gosford until 2019.
NRL chief executive Todd Greenberg had pledged to compensate regional NSW when the decision was made to remove City-Country from the schedule and the handful of premiership games in the pipeline for next season may be just the beginning, with the NSW government  on Monday to  unveil a $100 million regional sports infrastructure fund aimed at increasing the number of top-class facilities in the country.
Among the priorities of the fund is the upgrading of facilities with a maximum capacity of 10,000 to 20,000 people that are capable of hosting major events under the state government's stadia strategy.
"As more regional grounds and arenas are upgraded it makes it easier for us to take more games to the bush," an NRL spokesman said on Sunday.'
While NRL crowd figures are down this season, fans in regional areas are crying out for a glimpse of elite football, according to Country Rugby League chief Terry Quinn, who said four or five games premiership games a season would more than compensate them for the loss of City-Country.
While City-Country was once an iconic match it had lost its lustre this century, largely unused as a State of Origin trial in recent years and latterly treated with contempt by clubs reluctant to risk a star player and jeopardise their NRL campaigns. City coach Brad Fittler endured a host of players being made unavailable in the game's final instalment in Mudgee in May although the Paul Gallen-captained side prevailed 20-10. 
No one was more aware of the game's declining status than Quinn and the CRL, which is why he is welcoming the NRL's renewed commitment to the bush.
"This would more than compensate us for City-Country," Quinn said. "Particularly having competition games out there with the best players turning out. As long as they don't just go out and play the game and take off. It would be great to have them do some work with the schools, that sort of thing. I'm sure they'd love to have a player like a Johnathan Thurston or a Latrell Mitchell out to the towns. It would be unbelievable to have them out there."
A minimum project value of $1million has been set under the regional sports infrastructure fund to be announced by Deputy Premier John Barilaro.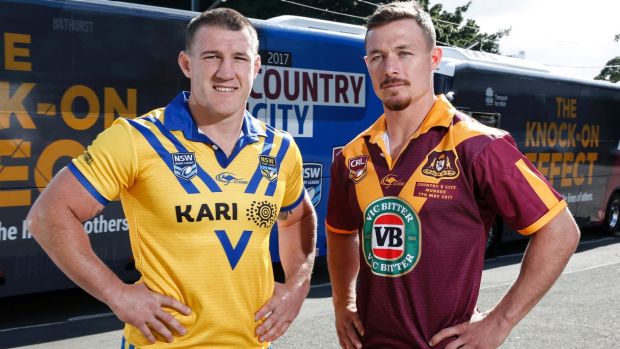 Back to the bush: The extra fixtures will be welcomed after the scrapping of City v Country.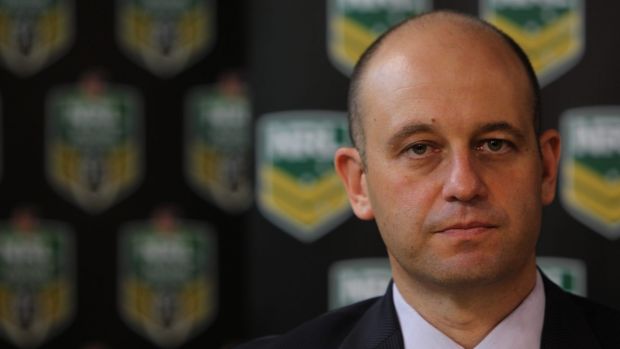 Making good on his word: NRL boss Todd Greenberg had pledged to compensate regional NSW when the decision was made to remove City-Country from the schedule.