"22 Years ago I made my Group 6 1st Grade debut at Victoria Park in Picton. Yesterday, thanks to Group 6 CRL, I returned to the same ground to referee the 1st Grade local derby between Picton and Thirlmere. I was honoured to be presented my jersey by the new sponsor of Group 6 Referees McGrath Estate Agents Camden & Picton. The pathway to the NRL for young Country Referees has never been better. To all the up and coming referees in the country, or those considering taking up refereeing, there are amazing opportunities available to those who work hard and have a dream of making it all the way to the NRL."
Pictured is Referee Chris James and Touch Judges Jack McKay and Matt Navin.

An impressive message to send Chris. We at the NSWRLRA believe what you have achieved is incredible. It shows the way for young CRL Referees that reaching the NRL is achievable. Terrific story.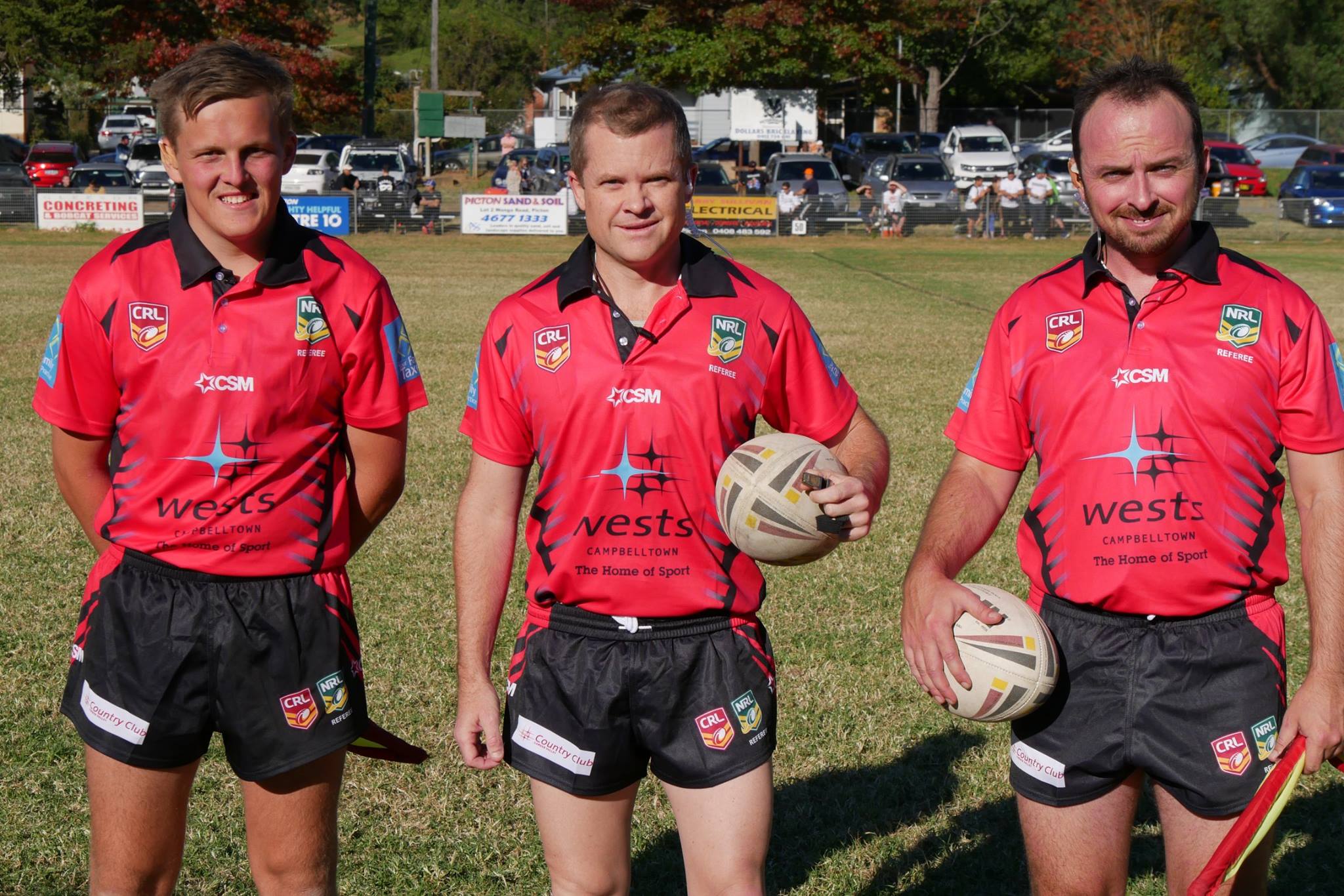 Save
Save