NRL referees Kasey Badger and Belinda Sleeman will create history this weekend when the pair become the first female officials involved in a rugby league finals match.
In another move closer to having the code's first female whistleblower, Badger and Sleeman have been selected as touch judges in the opening week of the finals series.
Badger has been handed the flag for Friday night's Roosters-Broncos match at Allianz Stadium, while Sleeman will run the line on Saturday night for the sudden-death final between Manly and Penrith.
"Both Kasey and Belinda developed out of our Women In League Officiating Program," NRL referees boss Tony Archer said.
"And they have both been progressing extremely well. They were both touch judges in this year's representative round. Kasey officiated in the final Country-City match at Mudgee while Belinda became the first female to officiate in a Test match when she was touch judge for the Tonga-Fiji match.
"They have both refereed in the Holden Cup competition as well as the State Cup competitions, and they continue to develop.
"I understand the significance of this and that there is some interest in both Kasey and Belinda because of their achievements, but importantly for us, they have earned their selection based solely on their performance as touch judges this season.
"They are not part of a women's program – they are simply part of our overall emerging referees squad.
"Their development is on track with what we would expect from our emerging referees and officials.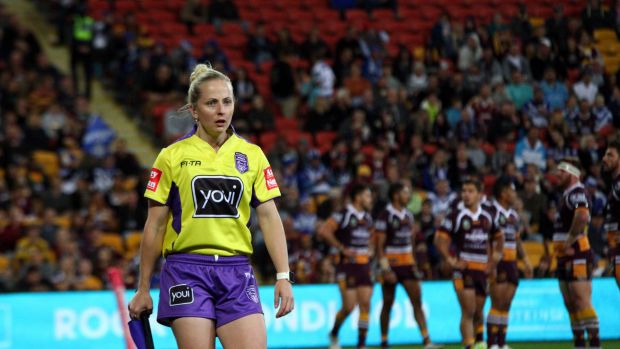 Belinda Sleeman will be officiating from the sideline as Manly take on the Penrith Panthers.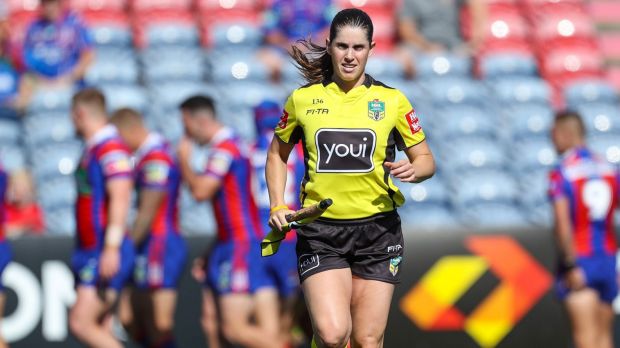 Kasey Badger will run one of the lines in Friday night's Roosters v Broncos fixture.