Penrith Referees Unveil New Logo
http://penrithreferees.com.au/announcements/penrith-referees-unveil-new-logo
The Penrith Referees Association are proud to announce the release of their new logo for the remainder of the 2017 season and beyond. With the assistance of our fantastic sponsors at ThoughtDesign, the logo has been produced by yarrowdesign and will take the place of our 50 Year Anniversary Logo used throughout the 2016 season.
Whilst the new logo is a celebration of the Association's proud history, it also paves the way for our exciting future as we move forward beyond our Golden Jubilee. It includes elements of our traditional logo used over many years and includes updates that recognise our close partnership with the District Club. 
The new logo will be deployed across our numerous social media platforms and our website over the coming days and will gradually be implemented across all of our on and off field gear as we phase out the logo used to celebrate the Golden Jubilee. The Board of Management wish to thank both ThoughtDesign and yarrowdesign for their efforts in producing a logo that we are extremely proud of.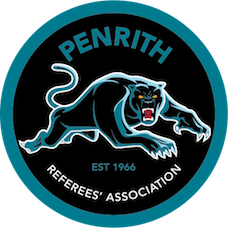 Save
Save
Save
Save
Save