Promising NSW referees swelter through drills in the Central West
Forty of rugby league's most promising match officials underwent three days of physical, tactical and mentally-challenging activities at the inaugural New South Wales Rugby League Referee's high performance training camp at Bathurst on Friday to Sunday. 
Under the guidance of NSWRL Referees high performance manager Stuart Raper and former NRL referees Shayne Hayne and Jared Maxwell, the camp, held at Charles Sturt University, incorporated team-building exercises and educational seminars. 
As well, training drills were performed in the heat to improve on-field communications and decision-making in a high performance environment. 
Raper, a former Cronulla Sharks coach and son of legendary St George lock Johnny Raper, said the camp was held in Bathurst to build up a "camped up environment". 
"We wanted to get them out of Sydney and created a camped up environment, by part of the camp, they travel," he said.
"They don't travel a lot together, being together in a bus and being in that professional environment, like a NRL team. 
"As well, we are trying to set up training hubs in universities across the country, especially NSW country, so up-and-coming referees can train there and not come to Sydney, if they want to be a referee.
"We can monitor their progress [in the country]."
Raper said the heat was a struggle.
"It was pretty hot in the rooms, sleep wise. We tried to do the tougher sessions in the morning and afternoon," he said.
"It's been a very hot weekend and a lot of water drunk over the course of the weekend."
Raper said the camp was highly successful and one of the best he's ever been to.
"I was impressed with the guys attitude," he said.
"We had a team aspect to the camp, we there was four teams. It was very competitive and really professional about the whole thing.
"There was physical components as well. We really touched them up. 
"There was no real down time. They were going from session to session."
The camp also held educational sessions, where referees were updated on new specifics of rugby league and other general referee tools to help improve officiating. 
Raper praised the facilities at Charles Sturt University. 
The camp participants were also exhausted by the end of each day. 
"There was a lot of snoring on the bus on the way home," he said.
"We had them up at six o'clock in the morning. One morning we got up and walked around Mount Panorama. 
"They've been long days and short nights." 
Referees that participated in the camp will officiate games in the Intrust Super Premiership NSW – one of the NRL's feeder competitions – before possibly graduating to the NRL. 
The camp was conducted by NSWRL, in conjunction with the NSWRL Referees Association and involved NSWRL high performance squad management staff, medical and support team members and executive members from the association.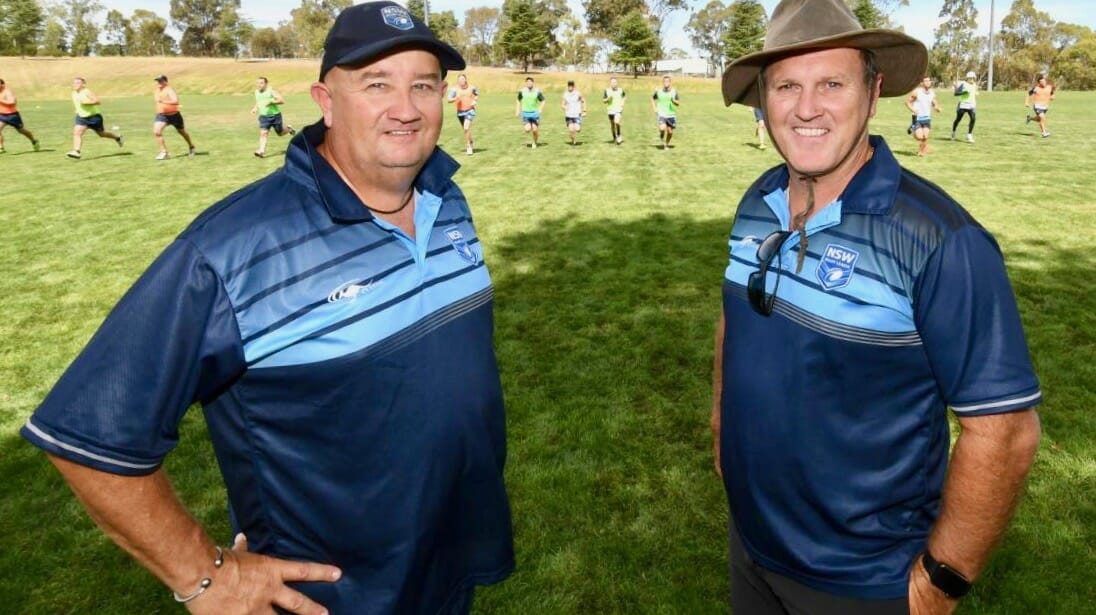 "HARD WORK" NSWRL Referees operations manager Paul Kalina and NSWRL Referees high performance manager Stuart Raper at CSU's University Oval, running a coaching clinic on Saturday afternoon. Photo: CHRIS SEABROOK