A special Throwback Tuesday on the eve of the SOO series tomorrow at Suncorp and to honour a fine man in John Colenso who is part of two stories.
Thanks to Doug Winton for the following words…
John started his career in refereeing as a schoolboy referee in Souths in the early 60's, remembering in those days you could not get a ticket until you were 21. He did advance to senior level and then transferred to Cronulla Sutherland Referees Association joining on 17 March, 1971 as he was living in Engadine. In 1973 he ran a Jersey Flegg Final line. In 1974 he was appointed as the Presidents Cup Grand Final Referee, appointed to Cronulla's A Grade Grand Final the same year and was graded in 1975 along with Les Matthews and others. He was made a life member of Cronulla in 1984 having given a great deal of time to our Junior Association. Additional career highlights – 1984 NSW v QLD Touch Judge (that lousy wet night at the SCG from memory), 1985 NSW v QLD Touch Judge, 1986 Australia v New Zealand and Australia v Great Britain Tests Touch Judge.
 1988 Australia v Great Britain Test Touch Judge, 1989 City v Country Touch Judge.
John retired from grade in 1989.
An exhibition NSW v QLD match was played in Longbeach, Southern California at the Veterans Memorial Stadium USA on August 6, 1987. Mick Stone Referee NSW, John Colenso NSW and Barry Gomersall QLD Touch Judges. NSW won 30-18 with Peter Sterling being Man of the Match. Crowd was 12,349 at the stadium which was opened in 1948. (also known as Veterans Stadium, Vets Stadium or simply The Vet) Watch the entire game here www.youtube.com/watch?v=F_ktMKc8YqI
The game did not count toward the series, but the match retained State of Origin status and is included in the records and player appearance calculations.
It was billed as an historic occasion for the game and an opportunity for rugby league to grab a foothold in the United States. The Queenslanders had climbed the mountain and at no point did they take the project seriously in any competitive sense. The State of Origin trophy was safely stowed in the Queensland Rugby League board room at Lang Park, and for the Maroons the visit to the United States was their end-of-season outing, the game an exhibition… Such was the Blues' disappointment at the loss of the State of Origin series that they would go to any length to restore some vestige of their lost pride. The New South Wales Rugby League hierarchy told their men to prepare for the contest as though it was a deciding test match.
Thank you for the photo Mick Stone. Priceless. Images have been hard to come by except for yours Mick. The others are screenshots of YouTube clips.
John's Grand 1985 Final
John Colenso – 1985 Grand Final Touch Judge with Referee Kevin Roberts and fellow Touch Judge Noel 'Scissors' Cislowski.
The 1985 Grand Final was played at the Sydney Cricket Ground before a crowd of 44,569. Canterbury continually put St George fullback Burgess under the test of the high-ball in his in-goal area, which, under the rules of the time, resulted in a line drop-out with the Bulldogs regaining possession. Prop Peter Kelly used the blindside to send winger Peter Mortimer over out wide for a 6-0 half time lead.
Bulldogs half and skipper Steve Mortimer seized control of the match and centre Andrew Farrar clinched it with a field goal in the 72nd minute to take the score to 7-0. A last light of hope appeared for the Dragons when Steve Morris scored and Michael O'Connor converted with five minutes left on the clock. In the end a practised and clinical approach from Canterbury shut out the Dragons who had been the minor premiers.
John's offield history.
Graded 1975-1989
Honorary Member 1990-1991
Deputy Delegate for Cronulla Referees Association 1972-1973
Delegate for Cronulla Referees Association 1974
Committee Member NSWRLRA 1980-1986
Social Committee NSWRLRA 1982, 1987-1989
Finance Committee NSWRLRA 1982
Awarded Life Membership NSWRLRA in 1989.
John was relocated to Adelaide due to work and while there he did referee and coach the South Australian Rugby League Referees.
Sadly John passed away on June 23, 1991 in Adelaide at just 41 years of age. RIP John. Missed to this day by many.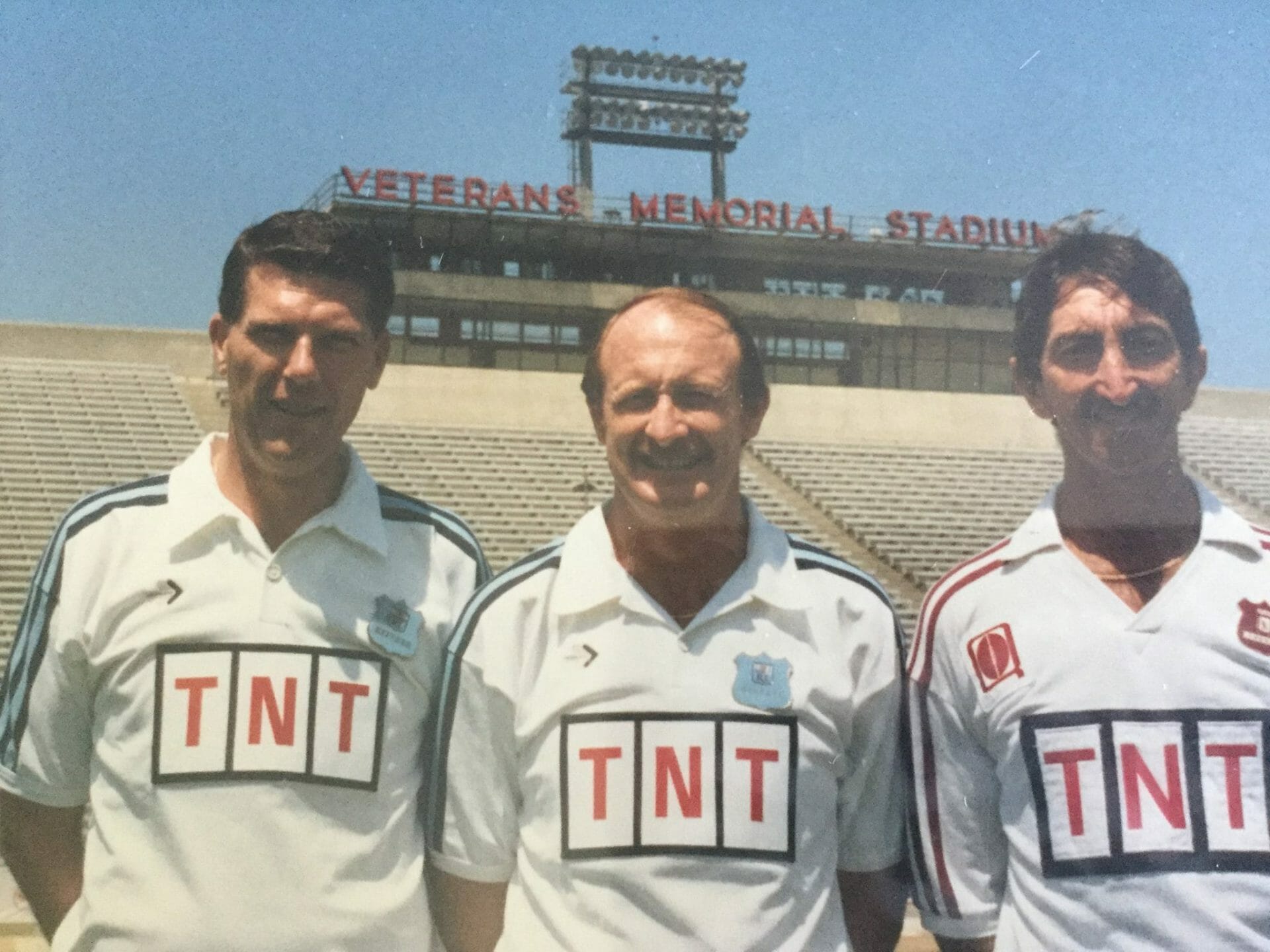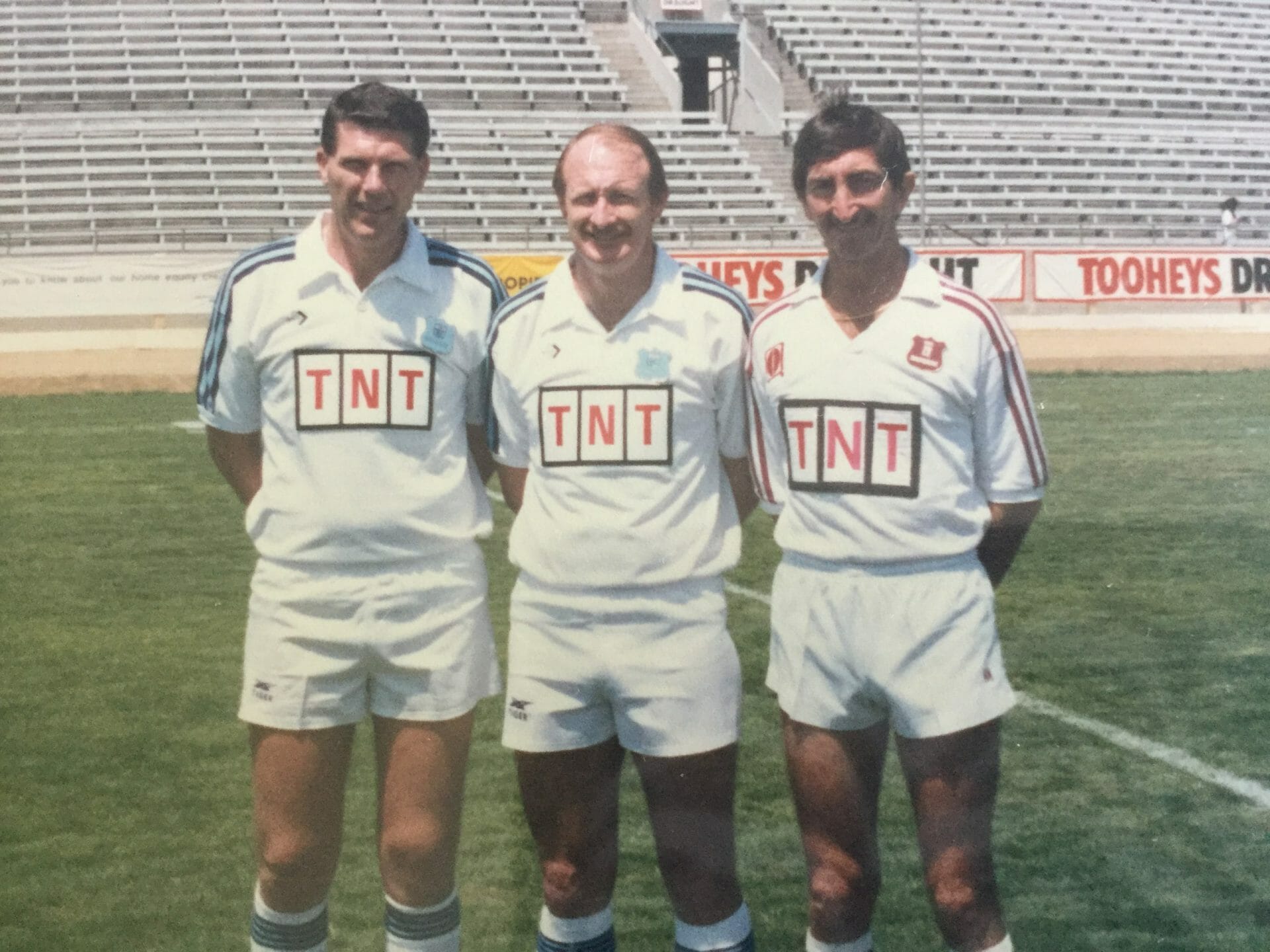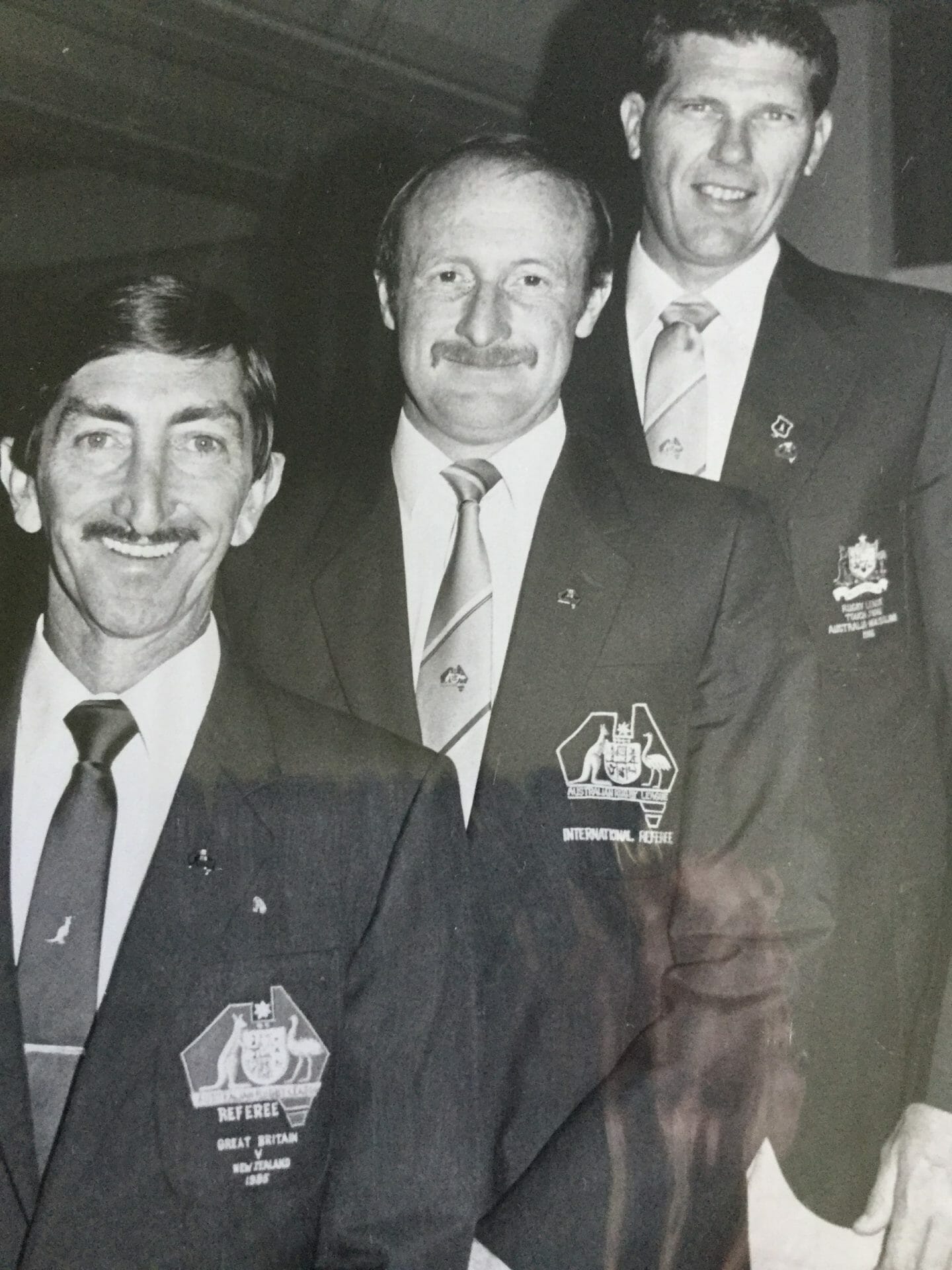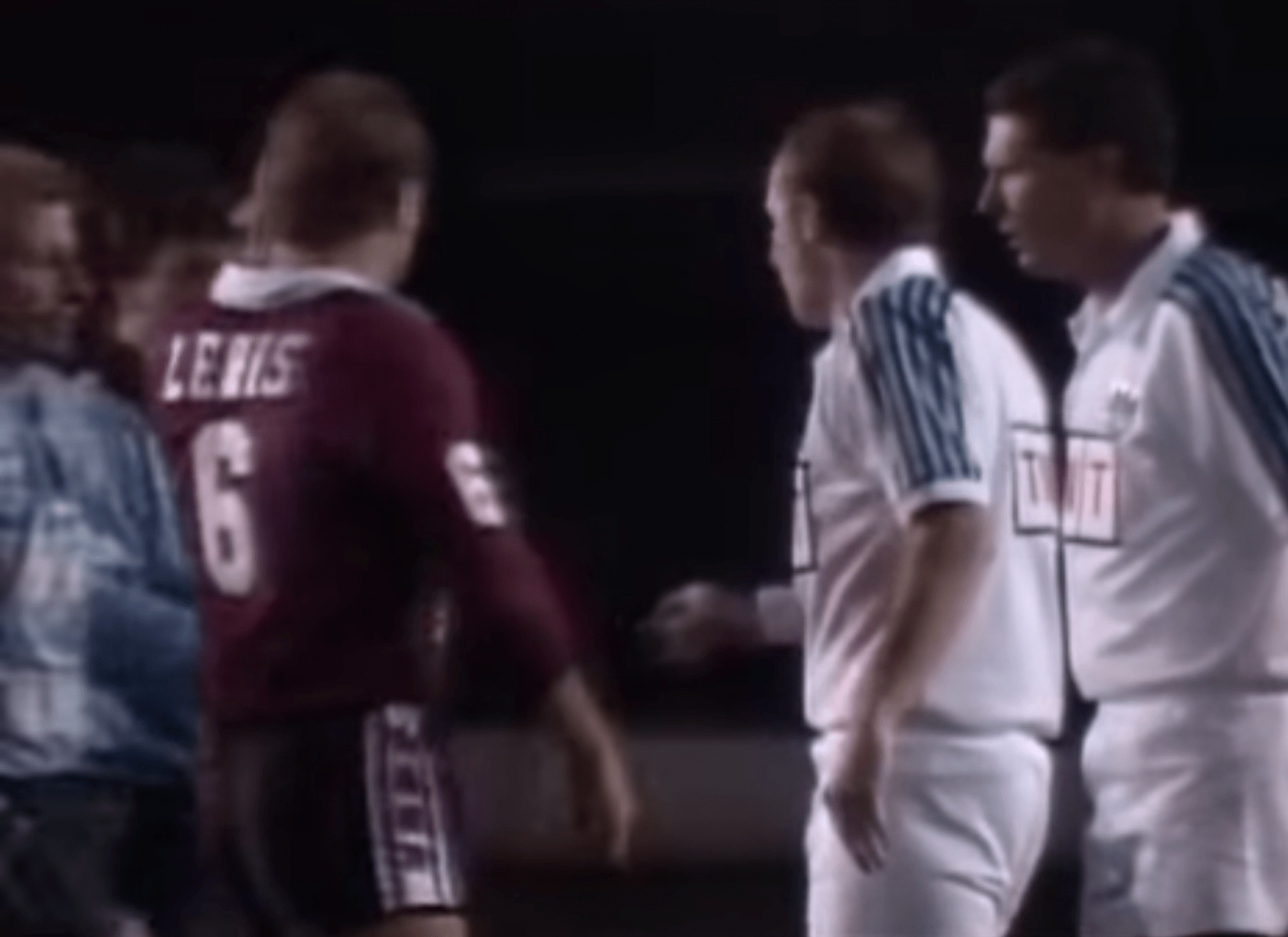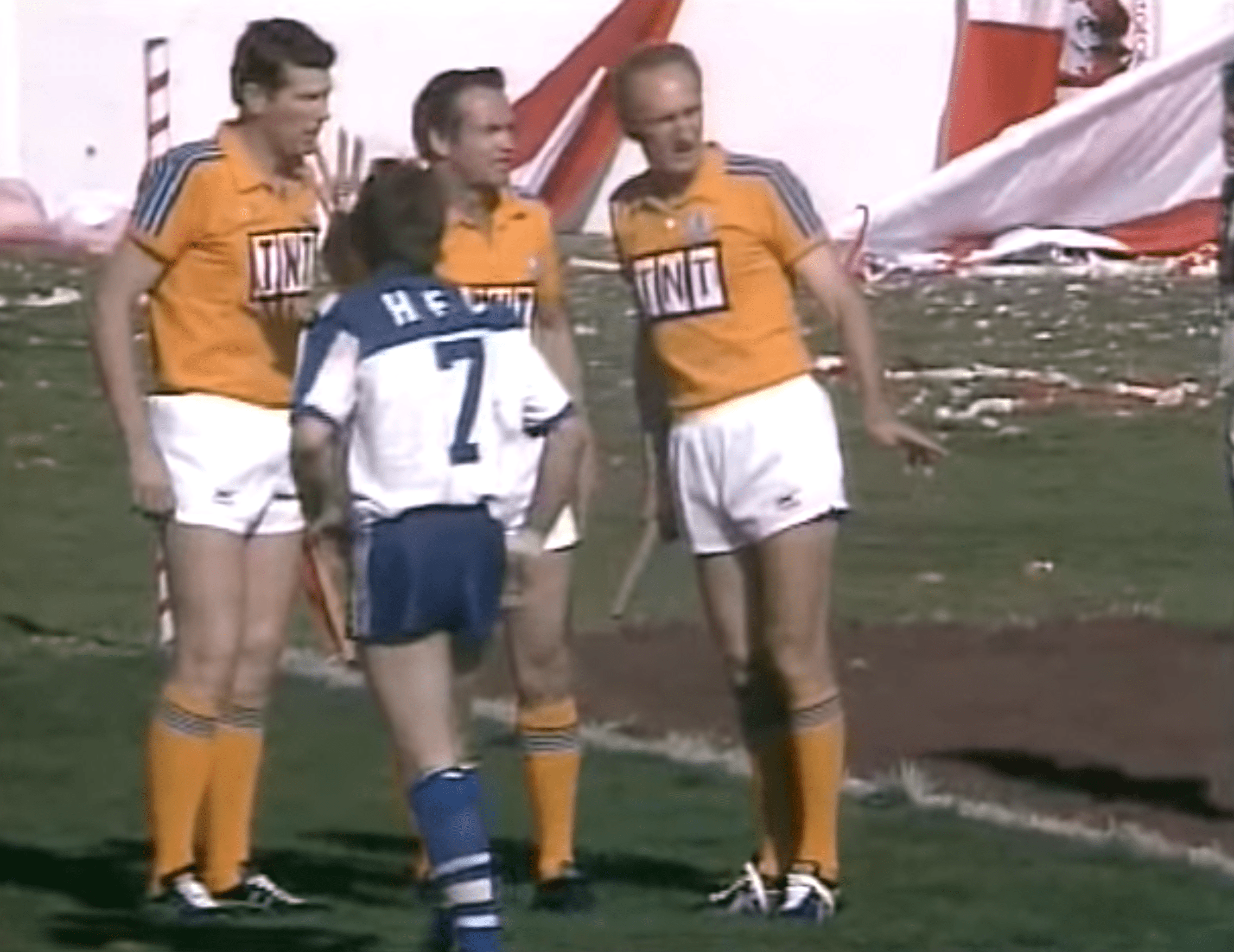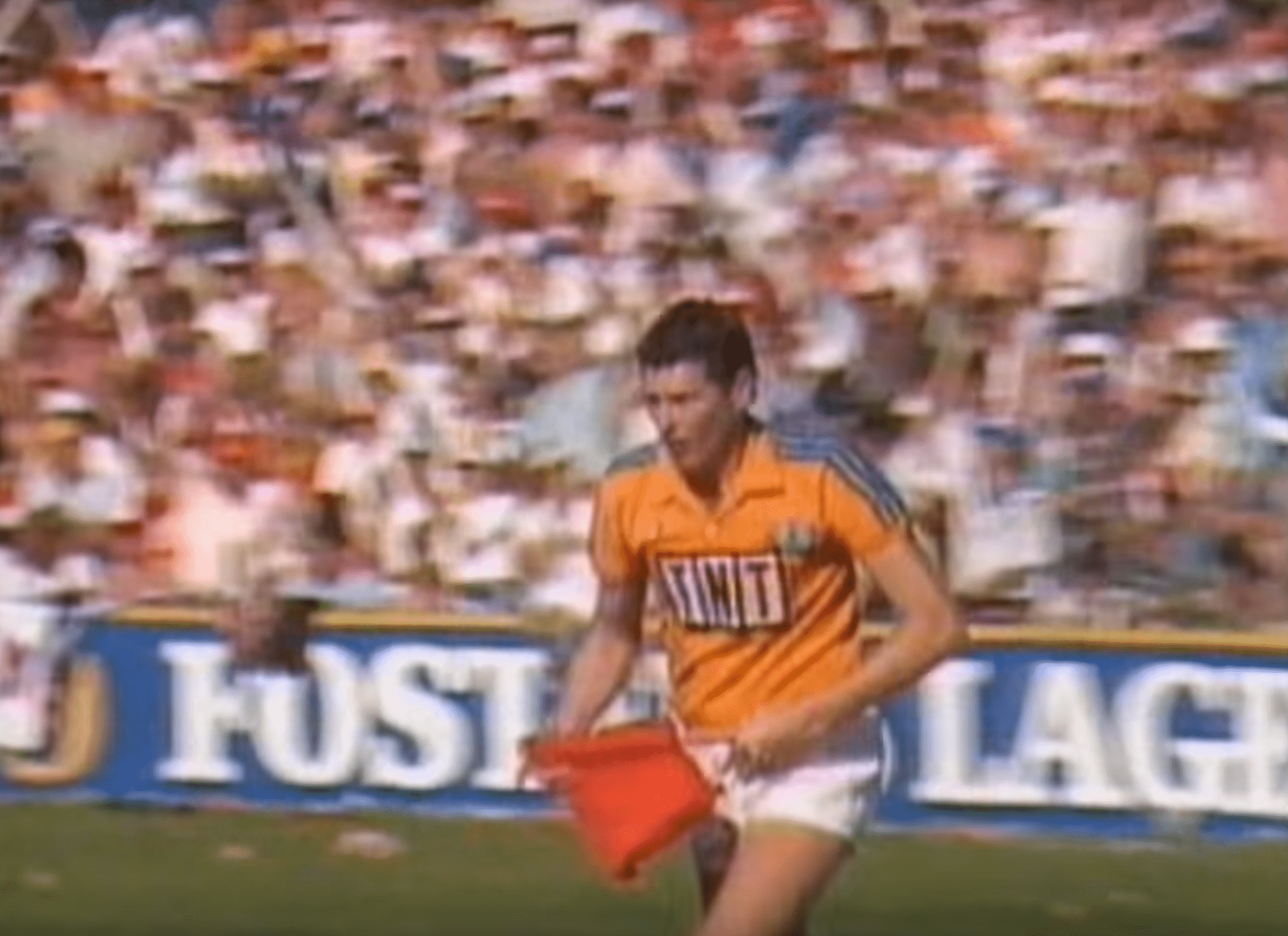 Save
Save
Save
Save
Save
Save
Save
Save
Save
Save
Save
Save
Save
Save